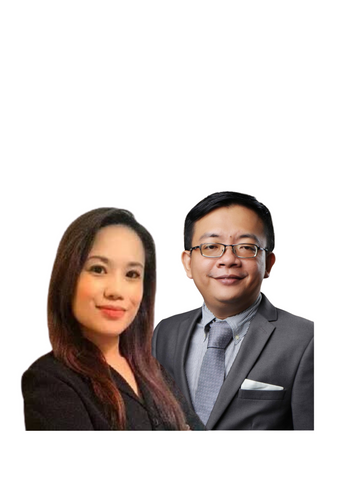 Weigella M. David & Prof. John Michael Angelo Z. Lopo
Founder
,
JW-PRIME MANAGEMENT CONSULTANCY
Weigella "Weige" David has over 18 years' entrepreneurial and corporate experience in the International Marketing & Consulting Services Industry and has developed a truly multicultural sensitivity, building an enormous global network of Marketing specialists and business partners in the areas of IT, Outsourcing and Business Process Solutions drawing upon career experiences at Accenture, Coca-Cola Business Services, HSBC, DB Schenker and Tech Mahindra.
In 2019, Weige founded JW-Prime Management Consultancy firm in the Philippines with multi roles as an Investment Board Advisor for Fincasa Ventures, Dubai and as an Executive Partner at Strategic Swiss Partner, Zurich, Switzerland. Weige is also a member of the ASEAN CEO CLUB, Jakarta, Indonesia. Weige holds an MBA degree from the Ateneo De Manila University, and a Bachelor of Science degree from De La Salle University.
Professor John Michael Angelo Z. Lopo is the Co-Founder, Chief Executive Officer (CEO) and Executive Director of Strived Executive Asia, Strived Consultancy Group, Strived Accounting Services and Advance Review Solution OPC. He brings in 13 years of experience in the food and beverage industry as a Senior Finance Analyst of San Miguel Brewery Inc. and San Miguel Purefoods Inc., both a subsidiary of San Miguel Corporation. Also, he is a Book Reviewer of University Press of First Asia and Diwa Publishing and worked previously at Allied Banking Corporation as Internal Auditor.