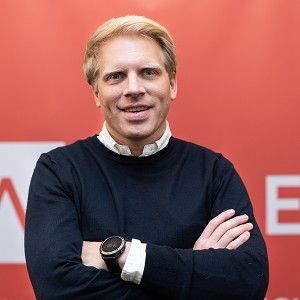 Magnus Grimeland
As the Chief Executive Officer and Founder of Antler (www.antler.co), the world's largest technology company builder and global VC, Magnus leads a team dedicated to developing the next generation of world-changing companies and, creating a global pipeline for top talents to pursue a career in entrepreneurship and innovation.

Magnus is passionate about helping aspiring leaders build businesses that can positively impact local, regional and global economies. In an age where both talent and technology are global; Magnus and his team believe that anyone with the right talent, drive and ambition can change the world. He is now dedicated to finding these key individuals and providing them with the infrastructure, support and investments needed to build great companies.

Magnus is most prominently known for co-founding ZALORA.com, Asia's largest fashion e-commerce company. ZALORA.com was later acquired by Global Fashion Group (GFG), the latter of which he served as COO and Managing Director, rolling out the firm's marketplace across 26 countries. He was responsible for strategic market initiatives and improving the business across SEA, the Americas, Europe, the Middle East and Oceania.

Magnus is an alumnus of Harvard University and McKinsey & Company in which he worked for six years. His last role at McKinsey & Co was as a Junior Partner, working across North America, Europe and Asia in the global telecom, media and high-tech industries.

As of public service, Magnus served within the Royal Norwegian Navy Special Operations - Marinejegerkommandoen (Navy Seals). Magnus also served as captain in the Royal National Lifeboat Institution in the UK, while attending United World College (UWC) of the Atlantic, during which he received several certifications in mountain rescue. Magnus was also part of setting up a development project in Kantalumba, Zambia, targeted at clean water, electricity, basic health-care training and building sustainable businesses.

Magnus is an active angel investor in Asia and Europe, having played a part in building several smaller businesses, e.g. Startupmatcher (job marketplace), CrimsonReading (books marketplace), Klikr (social network) and KGI (real-estate).