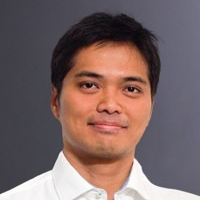 Henry Liew
Henry heads BIPO's Global Innovation Hub as Principal Data Scientist. Based in Singapore, Henry leads a team of data and benchmarking analysts to ensure the successful delivery of the group's data science initiatives, including the application of Robotic Process Automation (RPA) to its proprietary cloud-based HR Management System.

Prior to joining BIPO, Henry's previous work experience include key leadership roles with SATS Singapore as President CEO's Executive Staff Assistant & Head of Analytics, and Senior Vice President, Head of People Science of Lazada Group (Alibaba).

Henry earned his MBA from the University of Cambridge in 2016 and graduated from Massachusetts Institute of Technology (MIT) with a Master of Engineering (Materials Science) in 2008.

Passionate about giving back to the community, Henry is a member of the HR committee of the National Kidney Foundation. An avid sports person and pianist, he also holds a Grade 8 (ABRSM).