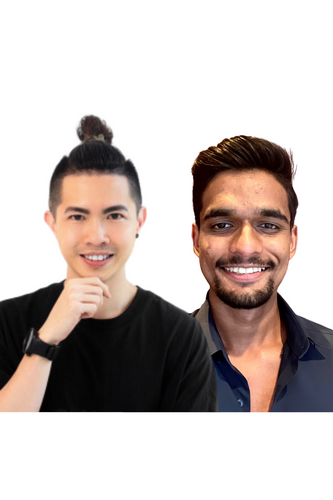 Haoming Lee
Moderated by
,
Prahlad Jaya
Singapore
Speaker: Haoming Lee
Haoming is currently the CEO of Louken Group, an ecosystem of companies that specializes in strategic consultancy for venture building and brand transformation together with a venture capital arm and M&A division. Prior to Louken, Haoming was the former managing director of Huggs Coffee and co-founder of Artbox Singapore. He is experienced in building successful ventures in F&B and lifestyle experiences and strongly believes in community building. His forte is in business growth strategy and change management. He was a recipient of Prestige 40 Under 40 in 2017 and a mentor for youths and start-up founders with Mentoring SG - an initiative by MCCY and NYC.
Moderator: Prahlad Jaya
Jaya is the founder of kurate, a startup community with 300+ members, and focuses on driving outcomes for aspiring and early-stage founders. He has been hosting a podcast and running events since June 2022, and enjoys having in-depth conversations with entrepreneurs, investors and corporate leaders in Asia.

He has previously built a specialised ed-tech product, and deployed it to classrooms islandwide, and founded a media startup to discover movies and shows from multiple streaming services in one place. He has also worked at a global marketing agency, and was part of the regional team at a data intelligence startup that had a recent IPO.

Jaya is super passionate about bringing together the startup ecosystem, and engaging communities in a fun and insightful way.
Social media:
YouTube: https://www.youtube.com/@26prahlad
Instagram: https://www.instagram.com/prahladjaya/?hl=en
Facebook: https://www.facebook.com/prahladjaya
Twitter: https://twitter.com/prahladjaya