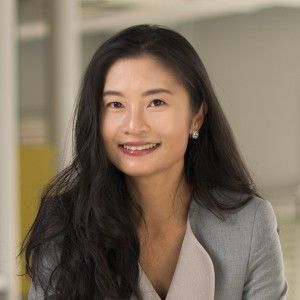 Caecilia Chu
CEO & Co-Founder
,
YouTrip
Caecilia is the Co-Founder and CEO of YouTrip, a regional financial technology company dedicated to creating the next-generation digital financial experience in Southeast Asia.
Prior to founding YouTrip, Caecilia worked at Citi overseeing growth investments in the technology and consumer sectors. Before that, Caecilia worked at McKinsey advising financial institutions across Asia on product and growth strategies. Her fintech experiences prior to YouTrip include positions at Lufax, China's leading online wealth management platform, and QF Pay, a mobile payments company backed by Sequoia China.

Caecilia was named to the global list of Top 50 Financial Technology CEOs in 2021. She was also ranked amongst the Top 10 Fintech Leaders in 2020 and 2021 by the Monetary Authority of Singapore and Singapore Fintech Association (SFA), and recognised as the Tech Leader of the Year by the Singapore Computer Society in 2022. Caecilia is an independent director at SGX-listed iFAST Corporate Ltd, and has been elected as chairperson of the payments group sub-committee for SFA.
Caecilia has an MBA from Harvard Business School and a bachelor's degree in finance (summa cum laude) from The Wharton School of the University of Pennsylvania.