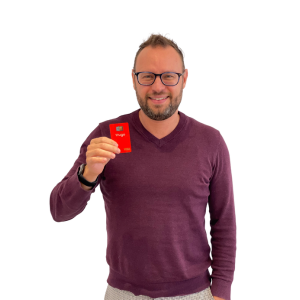 Braham Djidjelli
Chief Product Officer and Co-founder
,
Hugosave
United Kingdom
Braham Djidjelli is the Chief Product Officer and Co-founder of Hugosave, Singapore's first Wealthcare® and savings app. He oversees Hugosave's financial services and is responsible for driving the product strategy, execution, and design, with the vision to provide the best-in-class experience for all users on their financial fitness journey.
He serves as a Founding Member and Ambassador of Home Grown Club, a networking community for high-growth entrepreneurs in the United Kingdom. He is also an expert-in-residence at tech incubator Imperial Enterprise Lab and has been the co-founder of entrepreneur consultancy firm Hire&Scale since 2017.
He was previously the co-founder as well as Chief Operating and Product Officers with Jobflix, London's top artificial intelligence-enabled matchmaking site for employers. He has also held key leadership roles with various tech engineering companies where he played a strategic role in designing and engineering products to improve efficiency for the recycling and waste management industry.
Braham is deeply passionate about the fintech ecosystem. He hopes to share his wealth of experience and inspire the next generation of entrepreneurs to make financial fitness attainable and sustainable for all.
Currently based in London, Braham holds a Bachelor of Science degree in Physics from King's College London where he graduated with First Class Honours.