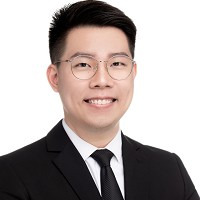 Ashley Tay
Operations Manager
,
Smartcademy Pte. Ltd.
Ashley is Smartcademy''s Operations Manager. With over two years of experience in the education industry, Ashley takes pride in doing his part to help employers and employees to equip themselves in an increasingly technologically-enriched workplace.

Ashley stands at the forefront of Smartcademy?s operations, leading the Operations team in bringing together a plethora of course offerings in different fields. The Operations team plays a key pivotal role in Smartcademy, driving and impacting positive change in each of Smartcademy?s trainees. Believing in providing more than just a service, the Operations team helps hundreds of trainees achieve their upskilling goals each month.