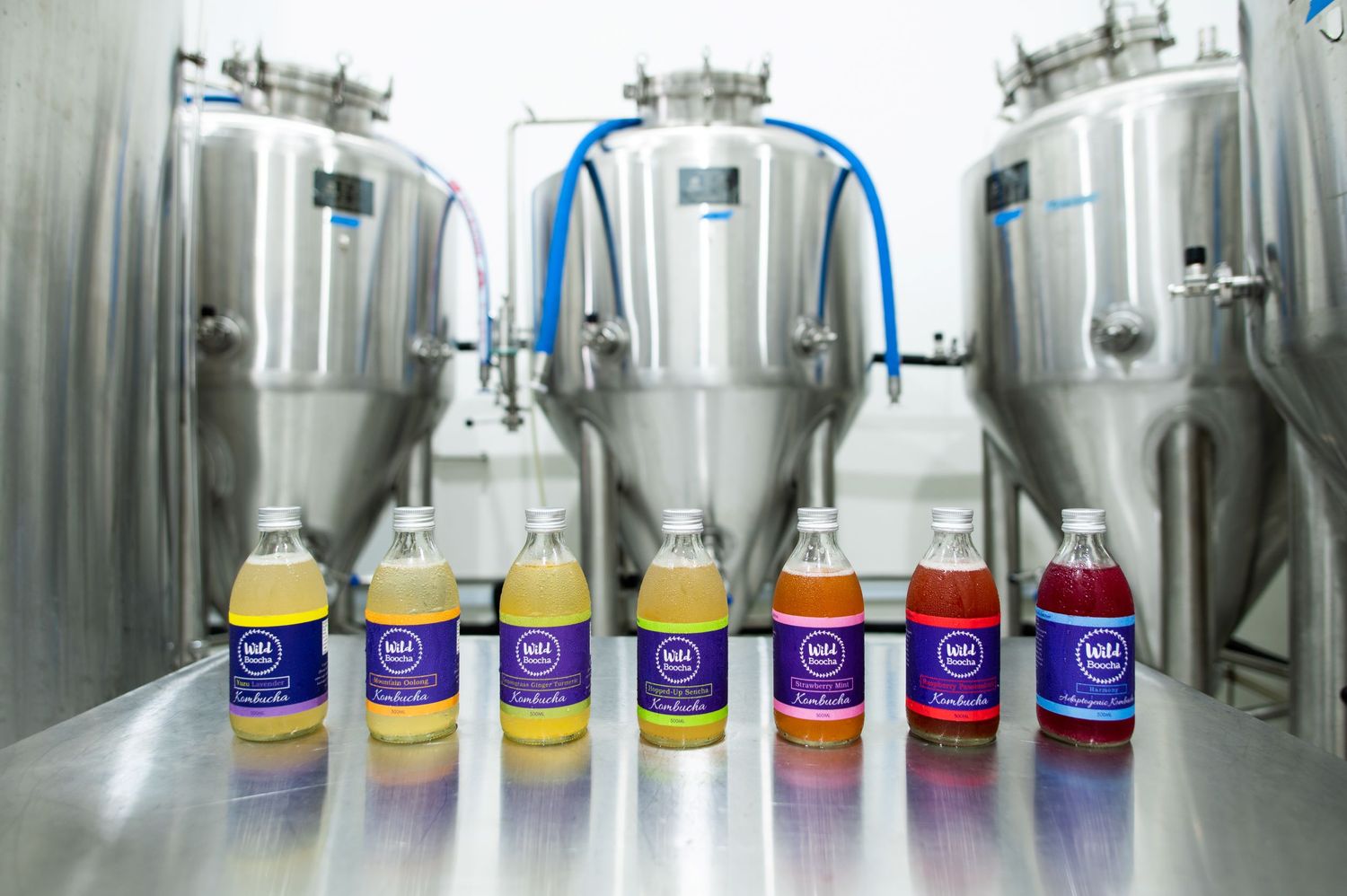 Wild Boocha kombucha is a slightly effervescent fermented tea packed with probiotics, enzymes and B vitamins. It was founded with one goal in mind: providing high-quality, locally-made kombucha. Our passion for health has driven us from the beginning and continues to drive us into the future. We know that every product counts, and lovingly brew our kombucha using only natural ingredients, with no artificial colors or flavors.
Wild Boocha kombucha makes use of organic teas and organic raw cane sugar. Having carefully curated their tea blends to complement fruit and herb combinations, they bring a wide variety of flavours to their drinks which makes their products diverse enough to satisfy everyone's tastes.
Drinking kombucha is a great way to add to your overall health. Kombucha is a natural and functional beverage that promotes good health and is a more desirable alternative to high sugar sodas, juices and sweetened iced teas. It's refreshing, tart and fizzy. Everything you want in a soda or a drink! It's kid friendly as well.
Available in 300ML glass bottles, 10L PET kegs dispensable through a plug-and-pour dispenser or in larger stainless steel kegs, we cater mostly to horeca, hotels and corporate pantries.