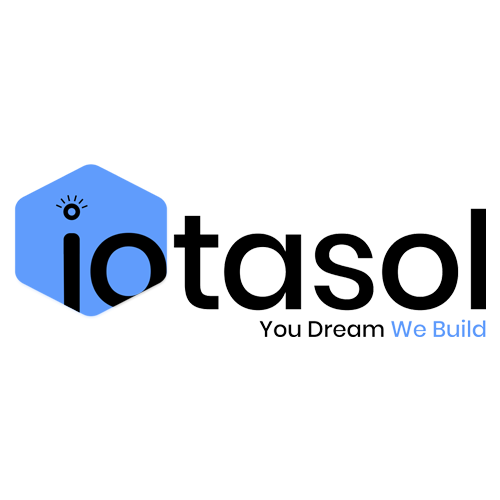 IOTASOL
Stand: 10
| Artificial Intelligence
| Digital Transformation
| IT
| Software Development
| Web Services

Iotasol is a global software development company that builds customizable and cost-effective software solutions using the latest technologies and frameworks for businesses ranging from startups to enterprises. We specialize in creating an impressive digital presence for our clients by creating beautiful websites and mobile apps. Also, we help businesses increase their efficiency by replacing manual work with automated digital processes.
What makes Iotasol unique
Iotasol's purpose is to empower businesses. Businesses can benefit from our extensive technical and entrepreneurial experience for business review and process improvement.
What sets Iotasol apart is their passion for ideas. We are more than a team of developers; rather we are collaborators and work tirelessly to realize the vision of our clients.
We act as complete technical partners for our clients and assist them at every step even after the project is delivered.
We are the best blend of quality and affordability. We can create tailor-made solutions unique to your needs and easy on your pocket while keeping you informed at every step of the project's progress.
1) Extensive Technical and Entrepreneurial expertise
2) Passion for ideas and collaboration
3) Complete technical partnership post delivery
4) Tailor mode solutions to meet unique business needs
5) Quality and affordability
6) Transparent Communication through a well devised system