26 Feb 2021
Datod achieves industry recognition !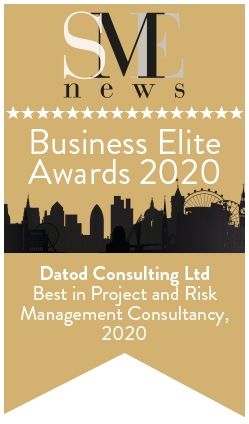 So honoured and proud that Datod have been awarded Best in Project and Risk Management Consultancy, 2020 by SME News Magazine as part of their Business Elite Awards based on industry wide analysis.
Real thanks are to our clients and all those we have helped over the year to make their businesses more effective allowing them to better focus on their customers.
If your organisation needs a little help to make 2021 a better year to remember, then just get in touch.