31 May 2023
Unlocking Global Expansion Potential | Accelerating Growth with Multiplier EOR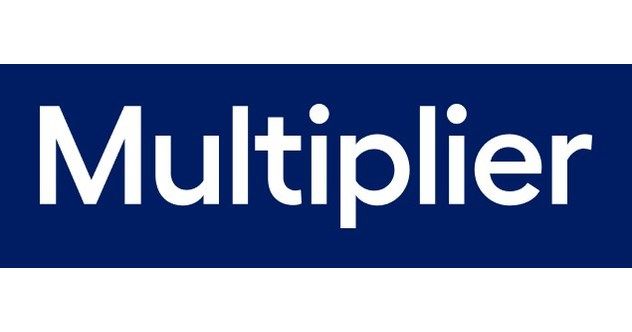 In the midst of a transformative business landscape, organizations face daunting obstacles when expanding globally and securing top talent. The World Economic Forum (WEF) warns of tight labor markets in high-income countries, while low- and lower-middle-income nations grapple with rising unemployment rates. As employers adapt to these challenges, it becomes imperative to explore innovative solutions and strategies that not only address the talent crunch but also set the stage for a dynamic future of work.
In this article, Multiplier - the Global Employment Platform of choice for SMEs to Enterprises - delves into four pivotal workforce trends that are shaping the future of work and why an EOR is the solution to win in 2023 and beyond.
Embracing Scarcity: A Catalyst for Innovation
According to Korn Ferry, the global talent shortage stands at a staggering 85.2 million workers, resulting in an astonishing $8.5 million in unrealized revenue. Finding the right talent amidst this scarcity is akin to locating a needle in a haystack. Yet, this shortage also presents an opportunity for businesses to think differently and embrace innovative approaches to talent acquisition and retention.

By leveraging groundbreaking solutions like Multiplier's Employer of Record (EOR) services, organizations can tap into untapped talent pools outside their traditional scope, ushering in a new era of growth and resilience.
Outpacing Rivalry: Thriving in the Race for Talent
In the race for exceptional talent, businesses face intense competition from both local and international rivals. The Singapore Business Federation reports that over 80% of organizations encountered difficulties in recruiting suitable candidates in 2020. To gain a competitive edge, organizations must craft comprehensive strategies that surpass their rivals' efforts.

Multiplier demonstrated its ability to fill critical tech talent gaps for organizations like its client, Aspire. By leveraging Multiplier's services, Aspire saves a staggering $1 million annually, showcasing the power of innovative hiring strategies and the value of a global employment platform.
Read more
Mastering Specialization: Bridging the Skills Gap
The demand for talent with the perfect blend of technical expertise and soft skills continues to outpace the supply. LinkedIn's 2022 report reveals that 75% of companies struggle to find candidates with the required skill set, underscoring the need for ongoing employee development and training initiatives. With Multiplier's comprehensive EOR services, organizations can invest in their workforce, nurturing talent, and bridging the skills gap.
By streamlining employee management, ensuring compliance with local labor laws, managing payroll, and offering competitive benefits, Multiplier empowers organizations to build specialized teams that thrive in the face of evolving industry demands.
Prioritizing Humanity: Reputation and Ethics Matter
In today's socially conscious era, a company's reputation and ethical practices play a paramount role in attracting and retaining talent. LinkedIn data reveals that 75% of individuals would reject a job offer from a company with a negative reputation, even when unemployed.
Fostering a positive corporate image is no longer optional but a crucial element of talent acquisition. With Multiplier's EOR services, organizations can instill trust and confidence in their workforce by ensuring ethical business practices and upholding a strong corporate identity. By doing so, they attract top-tier talent and strengthen their position as an employer of choice.
Navigating the Singapore Talent Crunch: A Success Story
Singapore faces a unique set of challenges, including record-low unemployment rates, fierce competition for skilled professionals, and rising hiring costs. The city-state's growing need for international hires further complicates the talent landscape. However, by embracing innovative EOR partners like Multiplier, organizations can overcome these hurdles.

Multiplier's EOR services enable companies to access a diverse global talent pool while managing international employees seamlessly. With an all-in-one unified platform that handles everything from payroll, taxes and benefits to equipment delivery, Multiplier is helping businesses of all sizes embrace a borderless world.

The possibilities are boundless when organizations embrace innovative solutions that not only address the challenges of today but also pave the way for a prosperous and talent-rich tomorrow. Together, let us seize the opportunities that lie ahead and embark on a path of accelerated growth with Multiplier EOR by our side.
Try Multiplier today