21 Aug 2023
Experience the Future of Hiring with Bossjob's Chat-first, AI-powered Hiring App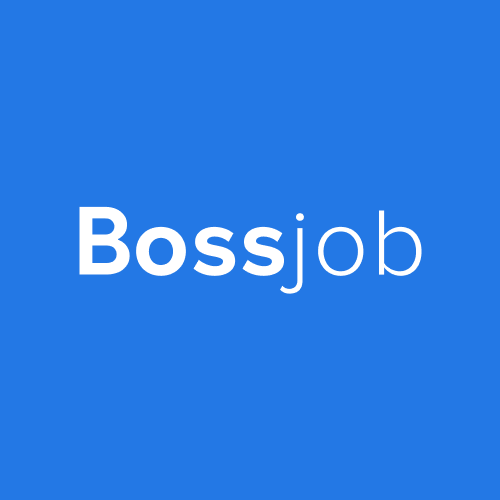 Launched in 2018, Bossjob is a chat-first, AI-powered hiring platform that directly connects companies with talents. It is modelled after the one thing that we need in our daily lives: instant gratification.
Our mission is to provide speedy communications between talents and bosses via direct chat to reduce the lengthy job application process, and revolutionise the traditional hiring process by leveraging on precise talent matches and interview arrangements in today's fast-paced job market.
Whether you're a boss struggling to find candidates on a pay-for-job ads platform, or constantly receiving resumes from irrelevant candidates, or strapping finances tight for high headhunting fees, or simply looking for ways to hire more efficiently - Bossjob has the solution for you.
Bossjob improves the efficiency of recruitment and job search by removing intermediate links, matching resume and behavioural data so that highly skilled talents get access to high quality opportunities faster. As a tech-based company, Bossjob also keeps up with recent technological advancements to constantly upgrade its product features for an enhanced user experience.
AI and Big Data are incorporated strategically to curate job recommendations based on talents' profile and job preferences to improve the match rate and land better jobs. Similarly, bosses are also recommended with skilled talents that closely match their job requirements to hire better and faster than ever before.
Key Product Solutions:
Precise AI Talent Matching
We use AI and Big Data to analyse talents's skills and qualifications to deliver you with personalised and quality talent recommendations - no more irrelevant candidates!
Chat to Hire Instantly
With Bossjob, you can connect with talents via direct chat to discuss work experiences, expectations and availability on the spot. Easily arrange interviews and make hiring decisions more efficiently!
Active and Responsive Talents
You will gain access to a vast pool of highly skilled and responsive talents in Southeast Asia who are actively seeking new opportunities.
Get Started for Free
We're offering Singapore companies a limited-time free subscription trial to help kickstart your new hiring experience. Post job listings for free, interview and hire talents quickly!
Bossjob is currently active in the Philippines, Indonesia, Singapore and Japanese markets and will be expanding into the Hong Kong and Macau markets very soon.
The Bossjob mobile app is available to download for free on both App Store and Google Play.