12 Jun 2023
EMBRACE THE FUTURE OF WOODLANDS AT WOODS SQUARE: PREMIER OFFICE SPACES FOR SALE AND LEASE (NO ABSD, NO SSD)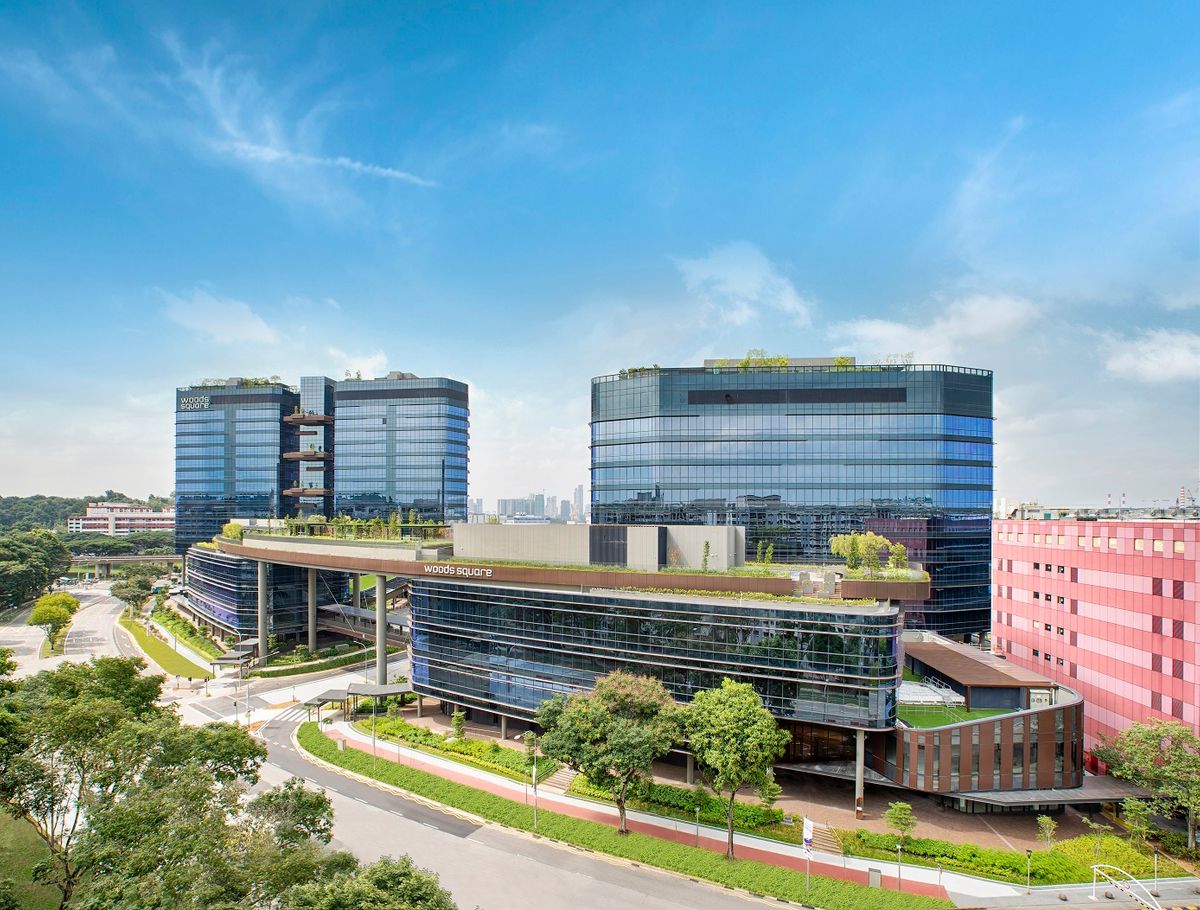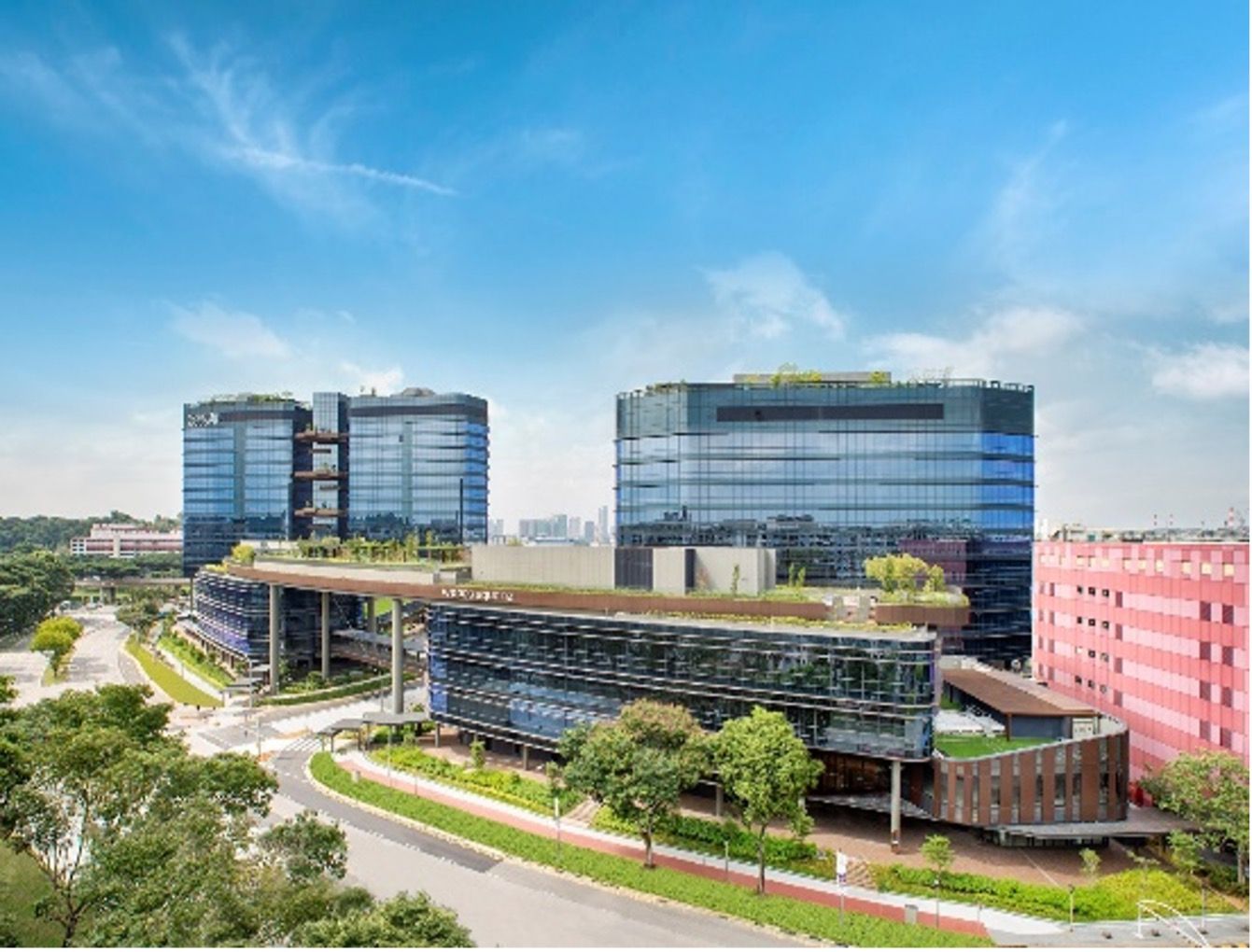 Under the URA Master Plan 2019, the North Region is set to undergo a major transformation and herald an abundance of growth opportunities. Residents of the North will soon have a variety of new live, work and play options with the developments of new amenities and public housing options around the MRT stations along the North-South and Thomson-East Coast Lines. Woodlands Regional Centre, for instance, is poised to become the largest economic hub in Singapore's North Region.
Over the next 15 years, Woodlands Regional Centre will play a key role in the region's development by providing ample opportunities for business, industry, research and development, as well as learning and innovation. Spread across more than 100 hectares of land, this thriving hub will be harmoniously nestled amidst lush greenery while maintaining seamless connectivity to important nodes in Singapore and Johor Bahru. With its strategic location, it has the potential to become the central hub for Singapore's Northern Agri-Tech and Food Corridor.
The Northern Agri-Tech and Food Corridor have a significant purpose: to establish a vital link between the upcoming Agri-Food Innovation Park and Woodlands Regional Centre. By harnessing the synergies from the existing ecosystem in the North, which includes farms, Republic Polytechnic, and the Senoko Food Zone, this collaborative endeavour aims to drive the advancement of agricultural technology and propel the growth of the food industry within the region. Through this cohesive effort, we can expect substantial progress in both agricultural innovation and the overall development of the food sector.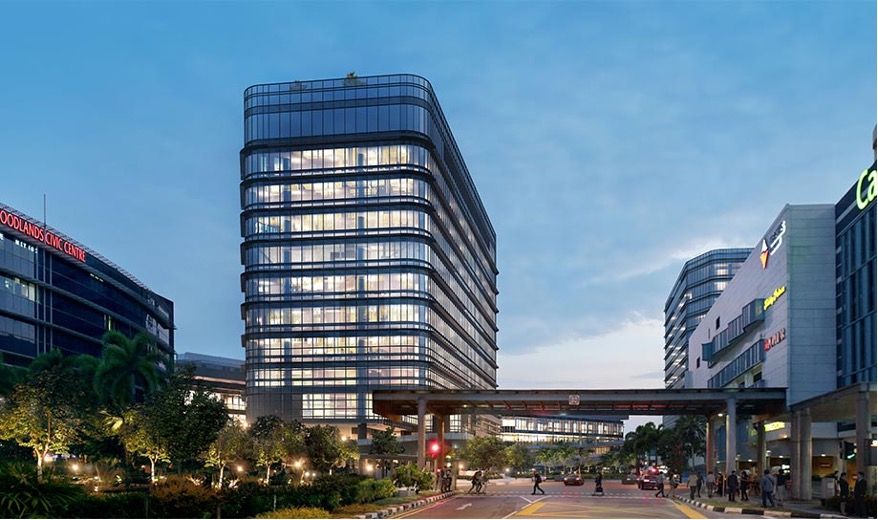 The opening of the Woodlands Integrated Transport Hub brings promising improvements for commuters in Woodlands. This hub serves as a vital connection, linking the new bus interchange located beneath the Causeway Point shopping mall to Woodlands MRT station. Woodlands MRT station conveniently serves the North-South Line and Thomson-East Coast Line, enhancing accessibility to the rest of Singapore.
In addition, the forthcoming Johor Bahru-Singapore Rapid Transit System (RTS) presents a significant advantage for commuters travelling between Johor Bahru and Singapore. Anticipated to commence operations by the end of 2026, the RTS Link will establish a seamless connection between Bukit Chagar in Johor Bahru and Woodlands. With a capacity to accommodate approximately 10,000 passengers per hour in each direction, this initiative aims to alleviate the prevailing traffic congestion experienced at the Causeway.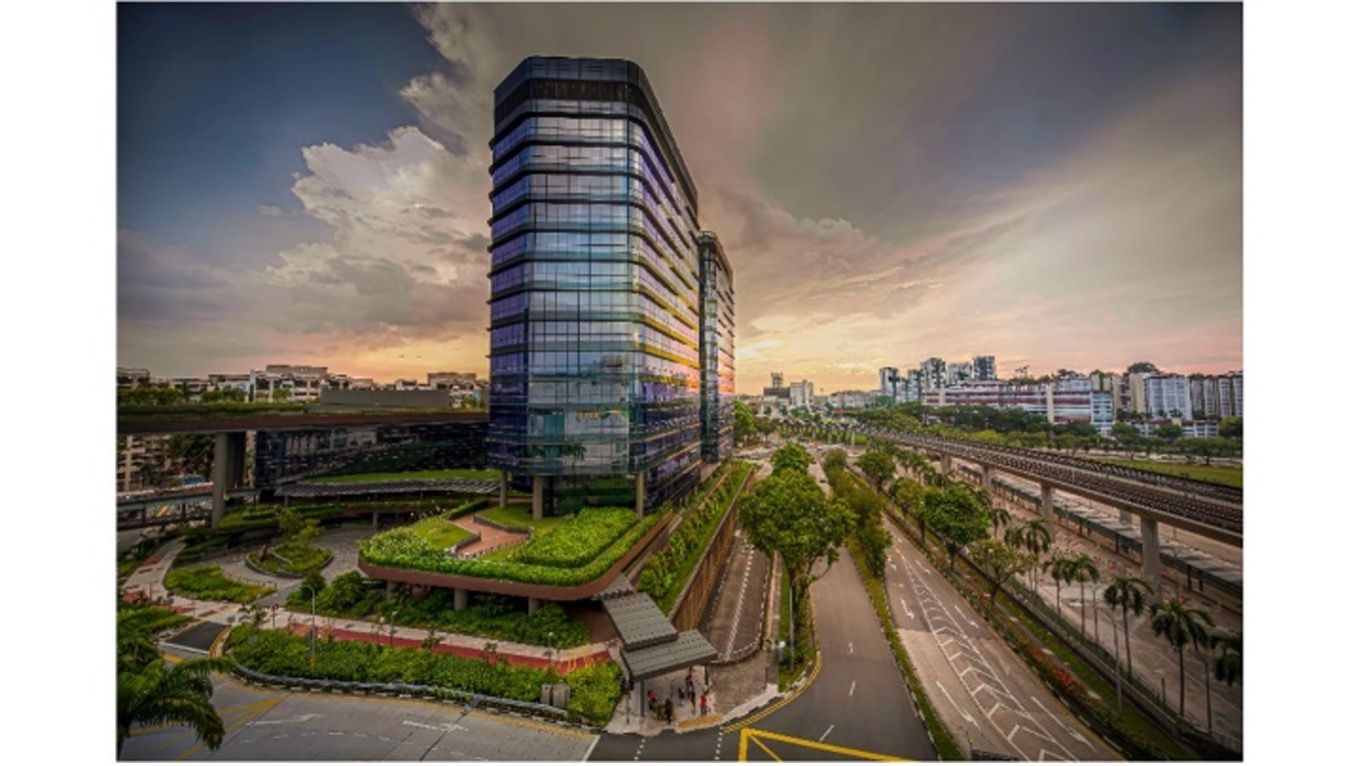 At The Forefront Of Transformation
Woods Square, strategically positioned at the heart of Woodlands' ongoing transformation, stands tall as a mixed-use commercial development. This impressive business cluster is at the heart of the Woodlands Regional Centre and boasts a remarkable offering of 474 office units spread across four office towers. Additionally, it provides 39 units of retail and F&B spaces, capitalising on the growing allure of the region for business owners.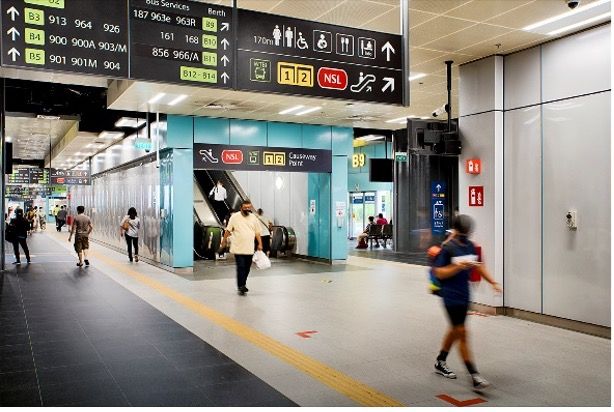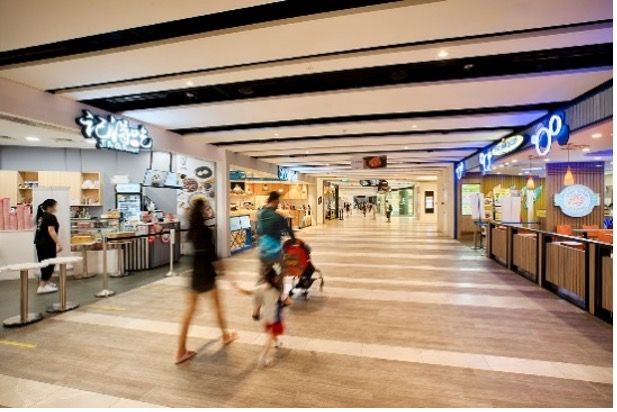 What sets Woods Square apart is its seamless connection to the Woodlands MRT Station. Thanks to the neighbouring Causeway Point shopping mall, there exists a direct basement link to Office Tower 2. This arrangement ensures a high level of convenience for both office workers in the four interconnected towers and nearby residents. The integration of various components within this mixed-use development creates a harmonious and accessible environment for all stakeholders.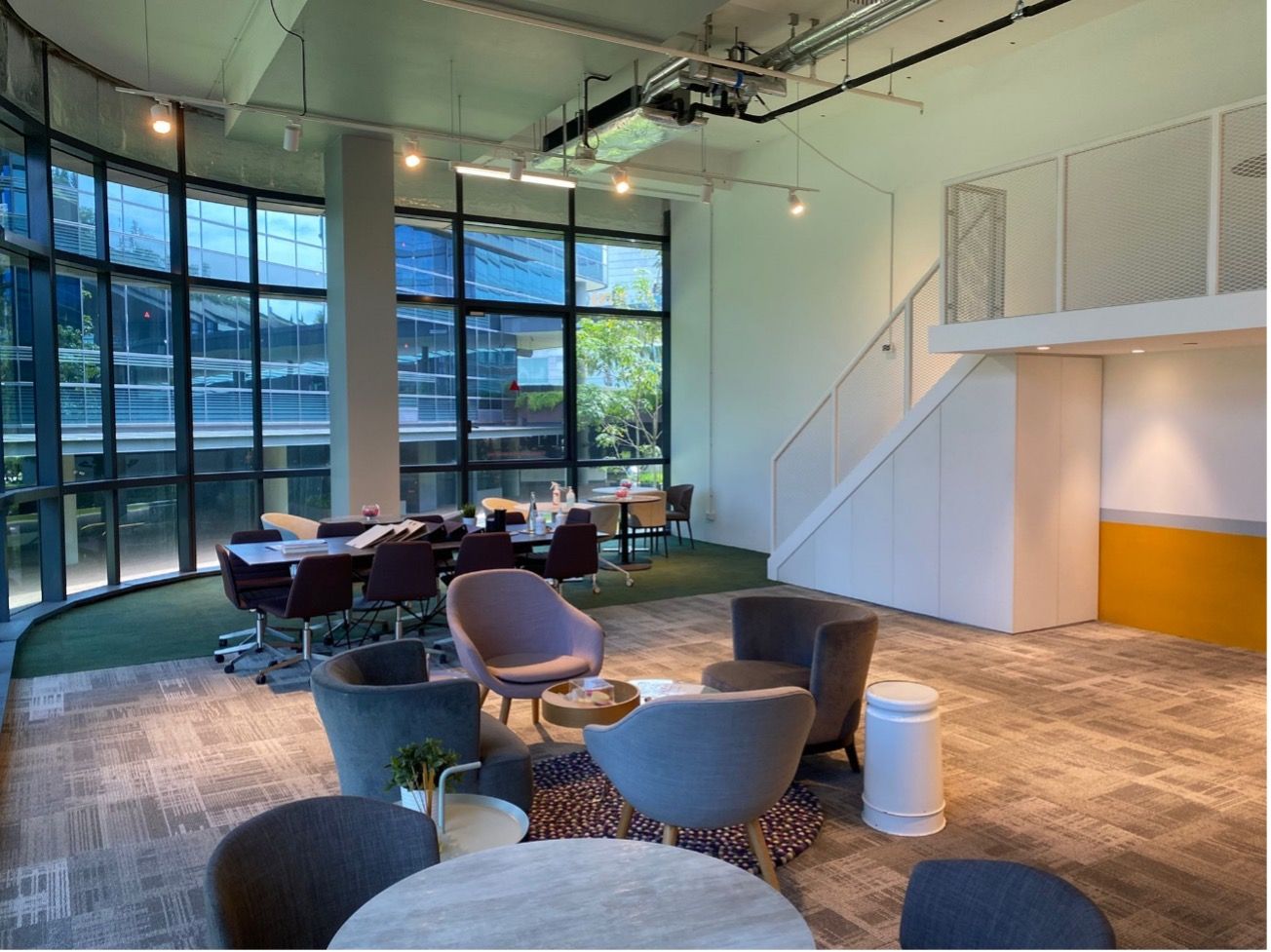 Flexible And Spacious Workspaces
To meet the growing need for office spaces in the North, Woods Square presents an impressive selection of thoughtfully designed offices. These spaces boast generous floor-to-floor ceiling heights, providing a spacious and comfortable working environment. The offices are adorned with full floor-to-ceiling glass windows, allowing ample natural light to flood the workspace and creating a pleasant ambience.
Office Tower 1 offers an array of office units for sale, catering to various needs. Ranging from 560 sq ft to 20,000 sq ft in size, these units provide flexibility for businesses of different scales. Moreover, the tower boasts a floor-to-floor ceiling height of 4.2 meters, ensuring a generous vertical space for efficient utilization.
For Office Tower 2, it is exclusively dedicated to leasing, with Far East Organization serving as the anchor tenant occupying three-storey spaces. With its proximity to Causeway Point shopping mall, this section offers prime office spaces available for lease. The presence of a reputable anchor tenant and several esteemed businesses further enhance the appeal and credibility of Woods Square as a prominent business hub in the North, making it an enticing gateway to the region for businesses seeking a prestigious and thriving environment to establish their operations.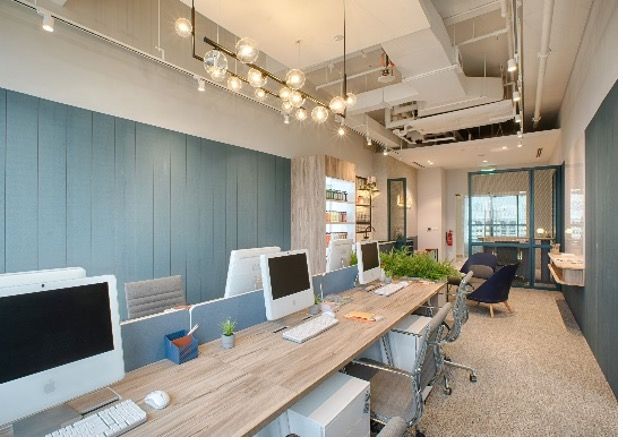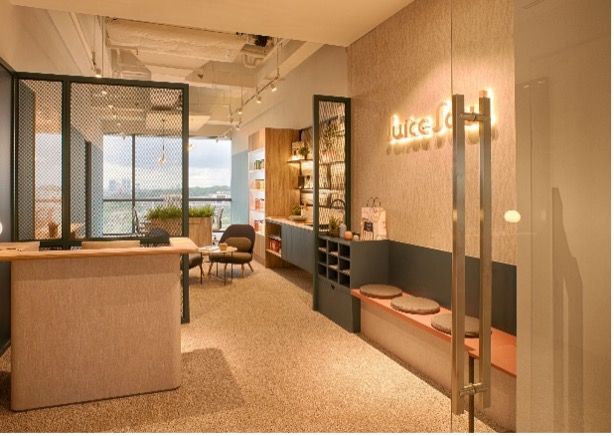 Recognising the increasing demand for compact office spaces, Woods Square introduces the innovative Small Office Loft Office (SOLO) concept which caters to businesses seeking a cosy yet functional workspace. Spanning across the two lower office towers, this collection of workspaces offers a total of 101 SOLO units, ranging in size from 495 sq ft to 1,800 sq ft.
The SOLO workspaces are designed to maximise efficiency and comfort. Each unit boasts high floor-to-floor heights of 5 metres, providing a spacious and airy atmosphere. Floor-to-ceiling glass windows allow ample natural light to flood the workspace, creating a pleasant working environment. Additionally, a furniture platform is included, offering more volume compared to similarly sized traditional office units. This thoughtful design enhances productivity and allows businesses to optimise the available space effectively.
With the introduction of the SOLO concept, Woods Square presents a unique opportunity for businesses to embrace a modern, compact office layout without compromising on functionality and aesthetics.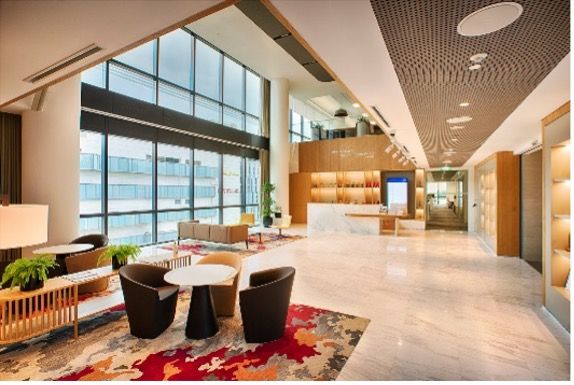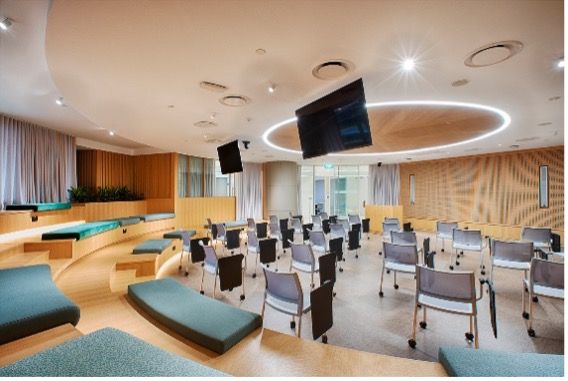 Purpose-Built Facilities To Meet Business Needs
To further support productivity and foster innovation, Woods Square offers purpose-built business facilities located within the Business Centre located in Office Tower 2. Here, businesses can access a range of thoughtfully designed meeting rooms in various sizes, creating the perfect environment for brainstorming sessions and idea exchange.
The Business Centre also features a well-stocked pantry space, providing a conducive setting for networking and casual discussions. Additionally, there is a seventy-seater auditorium available, offering a versatile space for hosting large-scale meetings, presentations, and events.
In line with modern technological requirements, all meeting spaces within the Business Centre are equipped with smart teleconferencing equipment and Wi-Fi services. These advanced amenities empower businesses to operate more efficiently, facilitating seamless communication and collaboration.
With these purpose-built business facilities, Woods Square provides a supportive ecosystem that encourages productivity, fosters creativity, and facilitates meaningful interactions among professionals.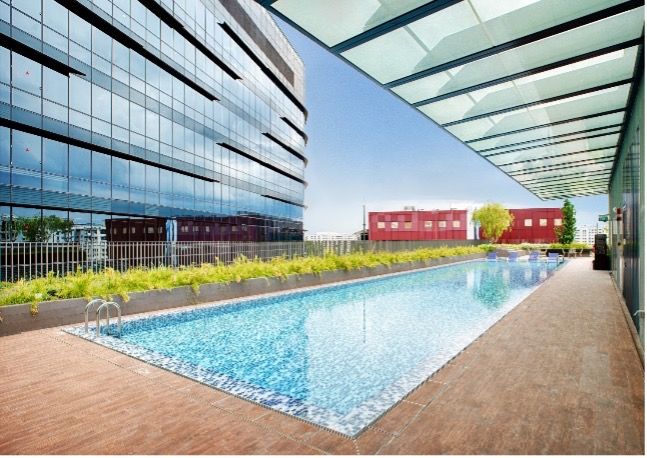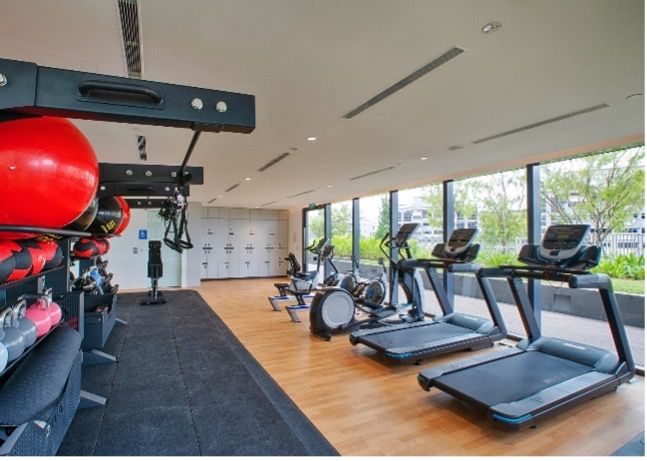 Woods Square not only caters to business needs but also offers a blend of private and leisure amenities. Each office tower provides access to a stunning rooftop pavilion, complete with BBQ facilities, allowing you to host guests in a delightful setting. Furthermore, for the modern-day business owners in Solo 1 and 2, a perfect work-life balance is achieved with private access to a shared swimming pool and gym facilities.
Award-Winning Development
Developed in collaboration with esteemed partners, Far East Organization, Far East Orchard Limited, and Sekisui House Limited, Woods Square has been recognised with prestigious accolades. It was awarded the World Gold Winner in the Office Category at the FIABCI World Prix d'Excellence Awards 2022. Additionally, it received the title of Best Office Development Singapore at the Asia Pacific Property Awards 2021, highlighting its excellence in the industry. Moreover, Woods Square was honoured with the BCA Green Mark Gold-Plus in the New Non-Residential Buildings Category in 2018, underscoring its commitment to sustainable practices.
As an added benefit, property investors seeking to diversify their investment portfolio will be pleased to know that there is no Additional Buyer's Stamp Duty or Seller's Stamp Duty applicable to Woods Square, providing a favourable investment opportunity.
With its strategic location, comprehensive offerings, prestigious awards, and attractive investment terms, Woods Square presents an exceptional opportunity for businesses and property investors alike.
Feel free to call 6534 8000 / WhatsApp 9712 2344 / email telesales@fareast.com.sg
for any enquiries and viewing appointments.