24 May 2023
Transforming Support and Contract Management: Introducing BoldDesk and BoldSign by Syncfusion
Organizations everywhere are looking for affordable, scalable, easily implemented solutions to streamline their support systems and allow them to get contracts signed efficiently. The problem is that most solutions are only one or two of those three things. Recognizing this, Syncfusion decided to develop something better. And now Syncfusion offers its customers BoldDesk, a help desk ticketing system based on its own acclaimed support system, and BoldSign, an e-signature solution that checks all the boxes for what a growing company needs. This article will give you an overview of BoldDesk and BoldSign and how they can improve your company's processes.
BoldDesk: A Modern Help Desk Ticketing Solution
BoldDesk is cloud-based help desk software that provides businesses with tools to improve customer support and collaboration. It includes a ticketing system that enables companies to create, manage, and track support tickets in real-time. It also has knowledge base software to let customers find their own answers to common questions.
Create automated workflows that execute recurring tasks when a ticket moves from one stage to another. Capture all customer emails, convert those emails into tickets, funnel them to appropriate support agents, and reply to customers' concerns through email. Create multiple support portals, each dedicated to a different brand, without losing sight of your tickets—they can all still be viewed in a single agent portal.
A knowledge base provides on-demand, instant help
A knowledge base enables businesses to store and share support articles with customers. It provides customers with answers to frequently asked questions, troubleshooting for common issues, and tips for making the most of their purchases. Customizing support articles is easy with drag-and-drop category organization, auto-suggest for articles based on keywords, instant search, and article performance indicators based on engagement. Agents can automatically turn support tickets into knowledge base articles with the click of a button, so your articles are always fresh.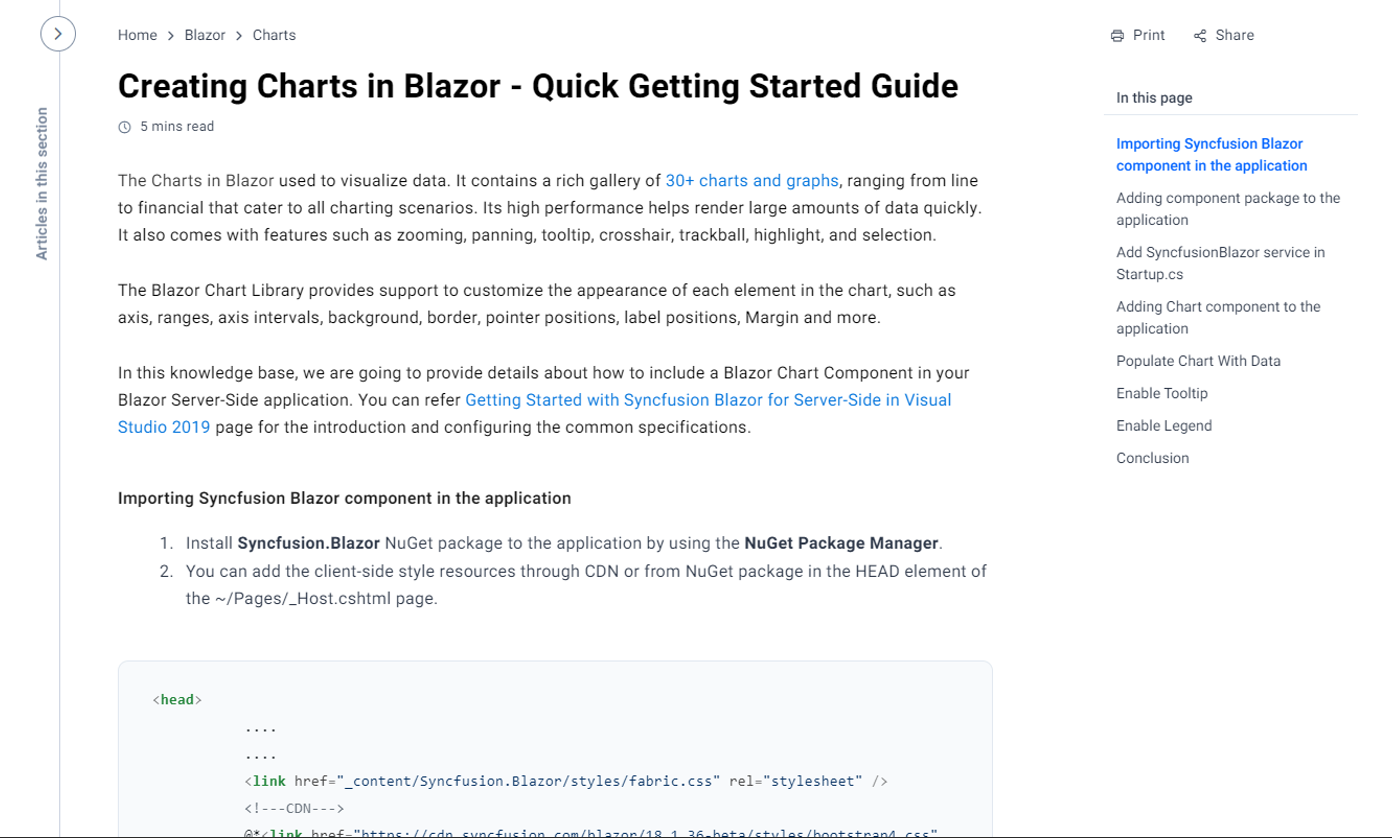 Automation streamlines operations
BoldDesk can automate repetitive tasks such as ticket routing, status update notifications, and feedback survey sending. Automation frees up support teams to focus on more complex customer queries and ensures that all tickets are dealt with promptly.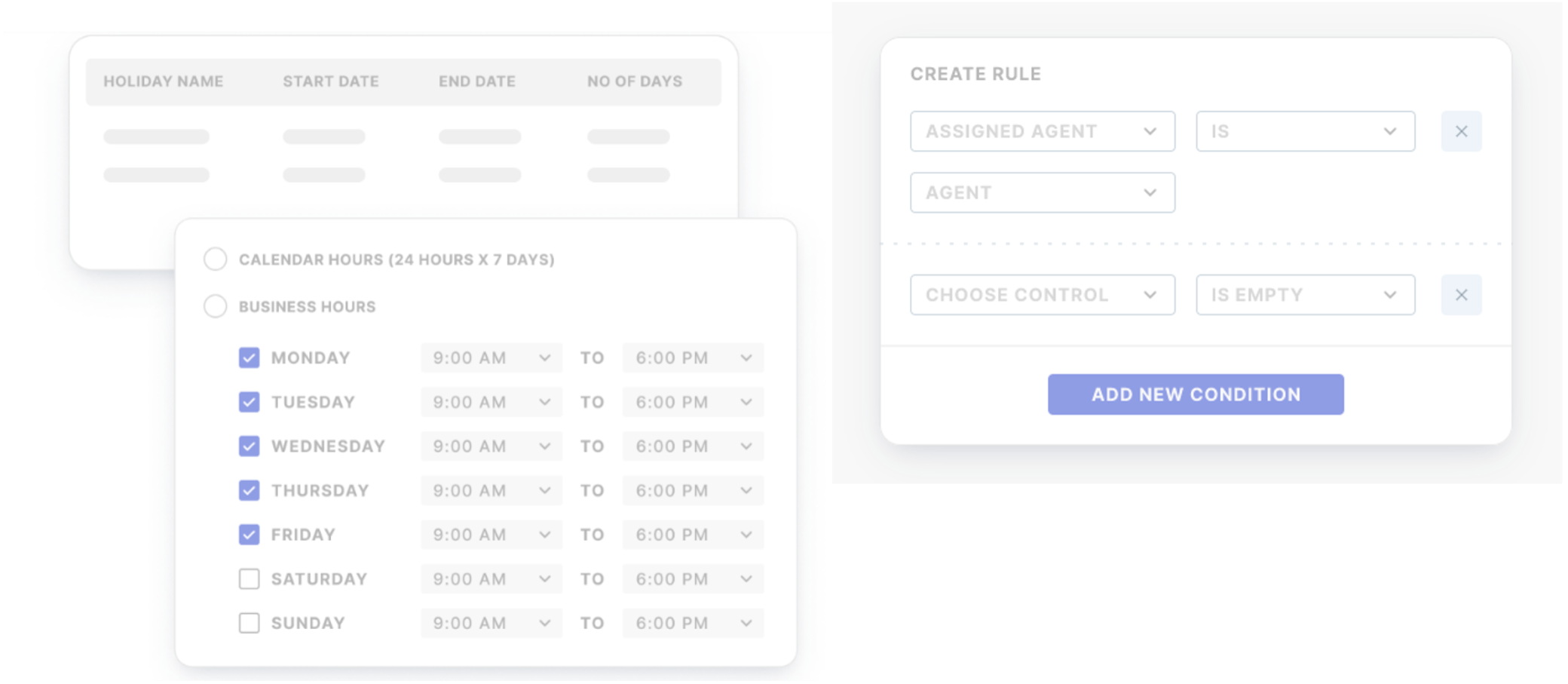 Auto-assignment rules monitor incoming tickets for you and assign them to a particular agent or group based on rules you set, like event triggers and employee work schedules. It also surfaces important information by notifying teams of overdue or critical tickets.
Reporting provides valuable insights
Both managers and agents benefit from a range of built-in reports that provide insight into support team performance, ticket volume, and customer satisfaction. Businesses can use this data to identify areas for improvement and optimize their support operation.

Get a 15-day free trial
BoldDesk is highly customizable, scalable, and can be tailored to meet the needs of any business. Start a free trial to test all the features and see for yourself how BoldDesk can transform your support team.
BoldSign E-signature Software
BoldSign was created out of our own search for an e-signature product that had the features we needed, without costing a fortune. The main problem was that most of the existing products with the features we needed were charging up to $5 per document. This was affordable for outbound sales contracts but became too expensive for the internal workflow documents.
Another prevalent problem in this industry was the lack of a transparent pricing model. Everything looks reasonably priced during the initial adoption, but the price goes up two to five times when you exceed a certain document limit or try to add an additional user beyond the initial package offering. Since we already had years of experience building libraries and frameworks for all the core technologies that power e-signatures, we decided to build an e-signature application ourselves to address these issues.
Automatically send documents for signature
A key feature of BoldSign is the ability to automate your signature workflow directly in your application. Use our REST APIs to upload a document, dynamically assign some signature fields, and then send it out for signature. You can then track the status of the signature requests and finally download a copy of the signed document when the process is complete.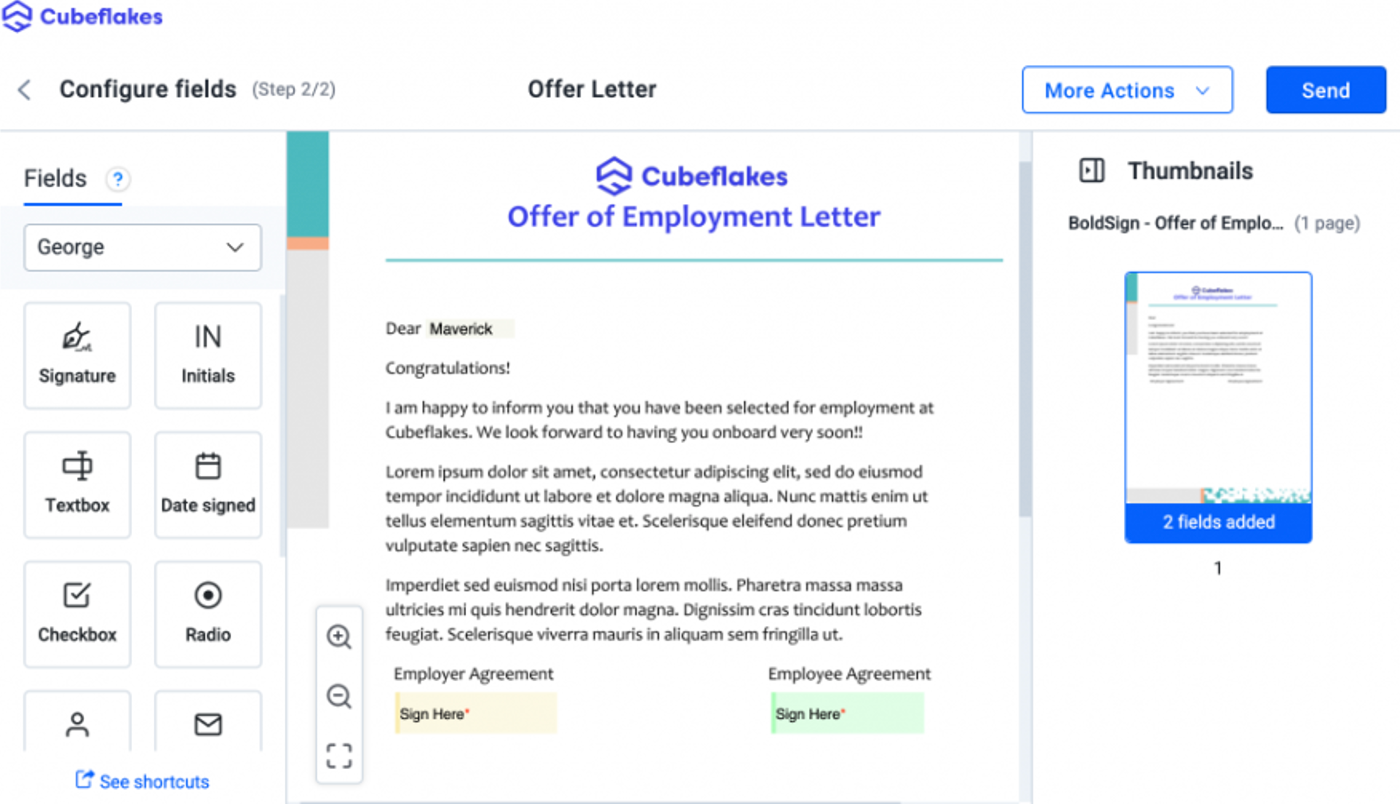 Easily let your tenants send e-signature requests with their own identity and branding without having to create a BoldSign account. The onboarding process for your tenants is speedy and only takes a few minutes. There are also no additional charges per tenant, so the solution is very cost-effective.
Manage documents in a single location
BoldSign provides a centralized platform where businesses can store and manage all their digital documents. Document versioning, access controls, and audit trails ensure that documents are stored securely and can always be tracked.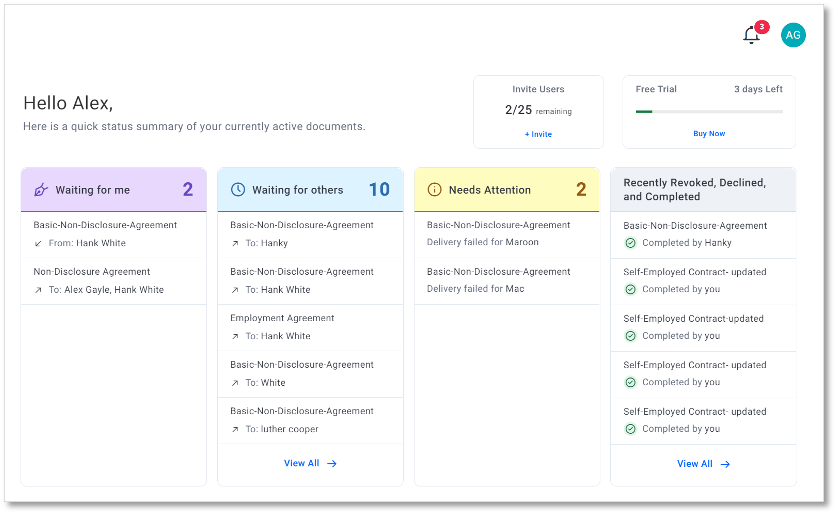 One thing we often hear from our customers is how responsive the software is. BoldSign is a modern application built from the ground up to handle millions of signature requests without any lag. We've put in a lot of effort to ensure that the average response time from our e-signature APIs will be less than 200 milliseconds.
Start a free plan today
We offer a free account for signing documents, as well as a free developer sandbox account to test out our APIs. Go ahead and try BoldSign for free to see for yourself how easy it is.
Your data is always secure
Guarding company data and customer privacy against intrusion is the paramount responsibility of any company, but how do you know for certain that those security measures are enough? Only third-party certification can give you that peace of mind. That's why Syncfusion is officially recognized as being SOC 2® compliant. This accreditation, issued by the American Institute of Certified Public Accounts (AICPA), ensures that high-standard security measures have been implemented and are being constantly monitored.
Who Is Syncfusion?
Syncfusion is a software development company that provides enterprise-class software solutions to businesses worldwide. Founded in 2001, Syncfusion has grown to become a trusted provider of software solutions that help businesses automate and streamline their operations. Among its most popular offerings are BoldDesk and BoldSign, two powerful enterprise software solutions that enable businesses to provide exceptional customer support and manage digital documents securely. We invite you to give them a try and let us know what you think!